---
JEEMAIN 2018
Form Open Date Dec 01,2017

Form Close Date Jan 01,2018

Exam Date: April 15,16, 2018

Offline Exam Date: April 08, 2018






Read More
ROLL OF HONOUR - EXTEL STUDENTS
---
ONLINE PAYMENT ACCEPTED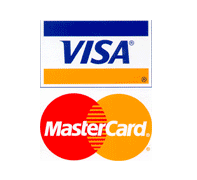 PAY & JOIN ONLINE
---
IN ASSOCIATION WITH

---
Extel - T.Nagar
No. 8/28, Madurai Veeran Koil Street,
T.Nagar,
Chennai - 17
Contact : 9884768888
Email: support @ extelacademy.com

Extel - Annanager
No- 6/13,14 Round building,
Anna nagar West extension,
Mugapair main road-600 101
---

1. Extel does not have any sister concern. Do not get fooled by fake academies using similar name of EXTEL.
2. Do not pay any form cost to anyone unless you get the confirmation page. Extel does not collect money for any form in advance
3. Please note that we are not admission agents in any way. We do not handle management quota admissions. We do not believe in management quota admissions or capitation fees, and do not deal with admissions in any college. We only believe in merit admissions and do not entertain any requests for management seats.
4. We accept only crossed cheque / Online Payments / Swipe machine , we do not accept cash.

---
Testimonials - Current BATCH
My daughter M.Ajeetha has got B.Tech Course in Anna University, MIT Campus, Chrompet in TNEA Councelling.

Thank u very much for ur advises it was indeed very helpful, I wish u will guide us for the next competitive world
Thanks & Regards.

Rajkumar Sir is the Best Teacher
Thanks and Regards

CRASH COURSE CLASSES ARE AWESOME!!! THANK U 4 UR SUPPORT @@@@@@@.
Thanks and Regards

I Enjoyed my Jeemain exam today. Thanks to your coaching and materials. You guys are awesome.

We are all very happy with our physics and maths teacher. .. They are highly experienced and qualified . We r missing Mr.shivkumar chemistry per.ctre

Extel is becomming a Rankaholic

My pleasure sir thanks sir for doing such a awesome service I like predicted questions and on line video classes also for pmt sir :)

THIS SERVICE HAS EACH AND EVERYTHING WHAT A PLUS 2 SCIENCE STUDENT WANTS... ACADEMIC, NO ACADEMIC, CLASS ROOM COACHING.. I AM REALLY PROUD AND HONOURED TO BE A EXTEL STUDENT... THANK YOU SIR

Thank you so much for your guidance... thanks to extel

Thank you sir. I got my AIPMT form delivered to my home. EXTEL really holds a good service.

Online videos are awesome especially maths thanks extel

Thanks for the cut off predictor..sure EXTEL will celebrate 25th year of extellence..

Maths Classes are Rocking

Thank you sir for the Rescheduling option. This is very useful and has continuity in learning. Thank you once again Extel ,to make my learning easier

Sir, the test series is exceptionally good. Especially the online upload , and correction is superb.

The online test engine is very useful, and helps. Me to understand each and every topic clearly and thoroughly .
Thank you extel.

Sir, thank you very much for answering every query instantly. The query box, is an exiting and useful features that I like very much in smart pack.

video classes are fantabulous...........especially chemistry......thanks EXTEL.............

The Coaching is fantabulous. I never expected it to be so awesome at such a low price.......Thanks EXTEL.............
---
Top Rankers
Navin Kumar - District First


Jayapradha - Vidyodaya


Jayashruthi - Vidyodaya


Kumaran - DAV Gopalapuram


Ram Kishore - DAV Gopalapuram


Gopinath - AIEEE Rank - NIT


Gowtham Srinivas AIEEE Rank